Initial Consultation



The initial consultation lasts for 60-90 minutes. This is an informative, stress free introduction, where you will discover how hypnosis can help you. I'll explain my techniques and approach; there will be plenty of opportunity for us to go through any questions you may have.
​
You will then experience an introductory hypnosis session. You will be seated in a comfortable chair, where you will have the option to recline. You will wear a set of headphones, and you will not be required to speak during the hypnosis session. You will hear my voice and gentle music through your headphones. This allows for a more focused experience. You will be in control at all times, just as in all hypnosis sessions.

At this time, if you decide that hypnosis is right for you, we will gather information for your upcoming program. I recommend committing to three sessions for maximum effectiveness, as each session offers new insight. Hypnosis becomes easier with practice. To facilitate this, I send you either an MP3 through e-mail, or a CD of the intro session to take home. Your first session takes place about a week later, allowing me time to prepare your program, and you the opportunity to enjoy the recording.
session details

​
Now that you are becoming comfortable with the hypnosis format, we can begin the real change work. Each session will begin with a conversation about how you are doing, and the positive changes you are noticing. Your job throughout, is to be aware of those changes that will present themselves, and follow through. My job is to reinforce all the positive changes you have made, to strengthen them and help make them a lifetime habit. This will be a collaborative experience. Each session will build upon the previous session, introducing new elements with continued reinforcement.
I record each session, and send you a copy via e-mail. It is highly advantageous for you to listen to this recording several times prior to our next session. I prepare your next session based on the information presented. Each session is custom designed for you.
Powered by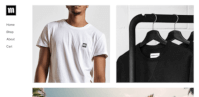 Create your own unique website with customizable templates.