Hypnosis is a highly effective way of creating a new relationship with food. This page outlines the details of my weight loss program.This program is the missing link to success. As with all the hypnosis programs, my goal is to empower you. One thing to note, this weight loss program is not really about food. You already know what you should not eat. This is about accessing the strengths that you already have, and believing again in your abilities to take control of your lifestyle.

weight reduction / improved self-esteem program

faith in your ability to succeed

improved self-confidence
stronger resolve

improved self-esteem

increased motivation for making healthy choices
increased motivation to exercise
rid yourself of cravings and emotional eating
stop over eating

This program is designed to personally meet your needs. During each session I will review your progress and put together a dynamic, inspiring program that will help you reach your goals.
Everyone has different reasons for wanting to lose weight, here are some suggestions you might encounter during hypnosis for weight loss:
Envisioning the body you want.
Imagining how you will feel with your new look and health.
Imagining yourself reaching that goal effortlessly.
Positive affirmations.
Imagining how energized and confident you will feel.
Realizing that the more you exercise, the more you will want to exercise, and the easier it will become to do so.
Powered by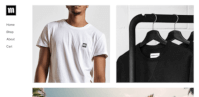 Create your own unique website with customizable templates.