frequently asked questions
Frequently Asked Questions

What is Hypnosis?
Hypnosis is a natural state of selective focused attention. Our ability to enter this unique state of consciousness opens the windows to countless possibilities for healing, self-exploration and change. In fact, each of us enters a hypnotic phase at least twice a day: once when we are falling asleep, and once when we are waking up. That kind of fuzzy, timeless state between dreaming and awake is a trance state. It is an innate human resource that we encounter several times a day, naturally.

There are many other times that people enter a natural state of trance; such as driving, watching TV, listening to music, or working on a favorite hobby or activity in the "flow" state. These are all "altered states of consciousness," and are all various levels of trance. Trance is normal, natural and common.

Some people leave their first hypnosis session saying, "I wasn't hypnotized - I knew what was going on the whole time!" Well of course you did! Hypnosis is not a state of amnesia or of no awareness. Just the opposite is true, in fact: hypnosis is a state of very heightened awareness and focus.

Hollywood and stage shows have perpetuated many myths about hypnosis, and not remembering anything from the hypnosis session is one of those myths.

What is the difference between hypnosis and guided imagery?

Both hypnosis and guided imagery use techniques such as focus on the breath and visualization exercises . The visualization exercises often guide your imagination to take you on a wonderful journey in your mind to a peaceful, relaxing place. It may be along a quiet beach, or perhaps beside a babbling stream. They both often use relaxation techniques such as progressive relaxation where the client can focus on each part of the body relaxing before moving to the next part.
​
Guided imagery is highly beneficial at calming the mind. Great insight can be gained by having a quiet, still mind.

Hypnosis includes the use of positive suggestion while the mind is in a receptive state. Metaphors are often used to facilitate change.
​
What can't be treated with hypnotherapy?

Serious psychiatric or mental health problems are referred to a qualified psychotherapist or psychiatrist. Medical problems with the physical body must always be treated by a physician, who can, at his or her discretion, prescribe hypnotherapy for pain control, hypnoanesthesia or relaxation.
Drug addiction, family dynamics disorders, clinical depression and other such problems need to be treated by doctors and psychiatrists, who can, at their discretion, prescribe hypnotherapy as a supplementary treatment.

Will I bark like a dog or cluck like a chicken?

Let me guess: you've seen a stage show where a hypnotist made people do all these silly things. Or, perhaps you have ideas from movies and TV. The stage hypnotist carefully selects his subjects (watch how many volunteers he has sit down), and he chooses people he knows WILL bark like a dog. They will because somewhere inside them is a part that loves to entertain. And they will do it because, deep down inside, they don't believe there is anything wrong with barking like a dog.

Hypnosis can not make you do something that is against your morals or ethics. All hypnosis is self-hypnosis, in truth, and no hypnotist can make you do something that you really don't want to do. You have to want the change, agree with the change, and then hypnosis is an instrument for helping make that change better, faster, and permanent.

Will I lose control?

This is another myth. You always have control, and you can always hear what's going on. Hypnosis is nothing but a state of relaxed deep focus. Hypnosis allows clients to be more focused and less distractible and more skillful in using their own mental abilities constructively. It is a natural state that you enter at least twice a day (while waking up and while falling asleep), and probably much more often than that. If at any time you are in trance and you wish to be fully awake, you can just count to yourself "1 - 2- 3" and open your eyes.

Can anyone be hypnotized?

Some people find it easier to relax than others. Most people find that with practice, they can relax more easily and quickly. Most people find they can at least go into a light trance, and for most therapeutic goals light trance is enough to benefit from the session. Some people feel more comfortable beginning with a session or two of guided imagery before moving into a hypnosis session.

How do I choose a good hypnotist?

I would recommend talking with them over the phone, and asking any questions you have. Any questions at all. They should be able to answer any questions you have in a friendly, informative, and understandable manner.

You should select a hypnotherapist that seems warm and friendly, and is easy to for you to understand and follow. Their voice should be pleasing to you, especially since you will possibly be listening to voice recordings of your session at home.

If you are worried about qualifications, ask if they are members of any professional hypnotherapy organizations.

All in all, you should be comfortable with the person's demeanor, voice, and instructional style. Typically, the first twenty minutes of your first session with a hypnotherapist will be an introduction to hypnosis and a bit of chat about the changes you would like to make.

How is hypnotherapy different than affirmations?

Hypnotherapy has the advantage of being able to communicate with the subconscious in a two-way fashion. Affirmations don't facilitate direct responses from the subconscious; they only seek to speak to the subconscious.
A post-hypnotic suggestion is also different than an affirmation: effects tend to be more direct, more specific, and more immediate when using post-hypnotic suggestions.

Other than that, the language of hypnosis and of affirmations is similar. Both are always expressed in the present tense, and always in the positive.

Is hypnosis dangerous?

Myths about hypnosis, perpetuated by Hollywood movies, urban legends and fiction books lead people to think all kinds of things about hypnosis, including that it is somehow dangerous. Some people have heard that you can go into trance and not wake up, or that the hypnotist can make you do things you don't want to do. These things are untrue. You are always in control, always able to "come back" to a full waking state at anytime. The number one job of the subconscious mind is to protect you, and it is always on the job.

Of course, you will want to choose a hypnotherapist that has been well trained and that is trustworthy. Select one that gives you confidence. Hypnosis is a safe and beneficial procedure when facilitated by an ethical and trained professional.

Do always keep in mind that hypnosis is not a treatment or cure for mental illness, and people suffering from psychosis, suicidal depression, or that are on medications for psychological stability should only be hypnotized by their doctors or psychiatrists or by an experienced hypnotherapist with the client's doctor or psychiatrist present.
Powered by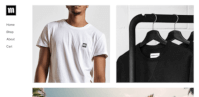 Create your own unique website with customizable templates.