Located on the grounds of the beautiful Houndslake Country Club, the Houndslake Wellness Associates building is the home of Aiken Hypnosis. We have plentiful parking with wheelchair accessibility.

I have been a Certified Consulting Hypnotist since 2013. I am certified through the National Guild of Hypnotists, one of the world's largest and most respected hypnosis organizations. A health and wellness professional for 14 years, I am dedicated to providing confidential, compassionate service, upholding the highest ethical standards.

​I provide customized, client-centered programs using hypnosis to meet your individual needs and goals. Every person has the ability to change, and I believe every person instinctively knows what they must do for that change to happen. Quite often that knowledge is locked away in the subconscious mind. Hypnosis can be used for a variety of issues, and works best when you are ready for change. This is a collaborative process; I consider you to be the participant, and me to be your guide.

Hypnosis is achieved through relaxation, guided imagery, and positive suggestion. Change happens at an emotional level. Information does not drive change. That explains for instance, why we know what and how we should eat, but we still succumb to cravings and unhealthy choices, and why we don't just quit smoking knowing that it is a major cause of cancer and other health problems.

Hypnosis is a catalyst to profound personal change. By dialing down the brainwaves into Theta level relaxation, the analytical part of the brain rests, and the hypnotic work can be done at a more emotional level.

Here at Aiken Hypnosis my approach is based on Ericksonian hypnosis techniques. Read more about hypnosis in the FAQ section.

Milton Erickson

Milton Erickson developed Ericksonian hypnosis in the 1960's and 70's. Ericksonian hypnosis uses story telling to influence the patient's mind. These stories are called metaphors. Nothing is obvious in Ericksonian hypnosis. Meaning and suggestions are hidden or embedded in a story. Erickson found that by using metaphors it is much easier to get past the critical, questioning part of a patient's mind. The metaphors go straight to the patient's unconscious mind and are much more influential as a result.

I will be happy to answer any questions and explain how hypnosis can help you. Please call today for a free confidential consultation.
---
Susan Lott, Certified Consulting Hypnotist

Phone: 803-295-8791

Location:
Houndslake Wellness Associates
920 Houndslake Drive
Aiken, SC 29803

Mon - Sat by appointment



Milton H. Erickson (1901-1980) graduated from the University of Wisconsin in 1928, with an MA in psychology and an MD, and went on to hold senior psychiatric posts in hospitals across the US. His medical career culminated in an appointment as Clinical Director of the Arizona State Hospital in 1948, from which he retired a year later to concentrate on teaching, writing and private practice.


READ MORE...


---
Powered by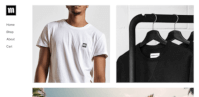 Create your own unique website with customizable templates.